UK
Home
-
Study Destination
-
UK
STUDY IN UK
Made up of four countries – England, Scotland, Wales, and Northern Ireland, the United Kingdom is a very popular study destination for Indian Students. The UK has more than 100 Universities and around 165 higher education institutions.

UK is a financial and Tourist hub, But because of The Empire, British Culture and influence extends worldwide with a particular relevance to the jewel in the crown of India. Britain today is a pluralistic and multicultural society. Most old English cities have distinct characteristics, making UK a very interesting place to visit, study, or work in. People in large numbers from all over the world settling here have made UK a truly multi-cultural place. It is the world leader in many areas of education which include engineering, science, business, management, law, finance, art and design.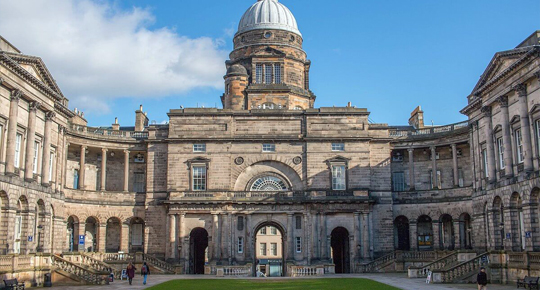 London, the capital city, has been consistently featuring in the top 10 liveable cities of the world for international students. UK Qualifications are recognized by employers all over the world. When making decisions about your future, you may wish to consider the kind of salaries earned by certain professions, the distribution of jobs and vacancies across the UK and other statistics about the current state of the graduate market.UK institutions follow one of the best quality standards in the world. Here are some good reasons to choose Canada for your studies.
Benefit from a World-class Education
1. Modern Learning Environment
Employers want employees who can think effectively, creatively and independently. UK institutions use a variety of teaching and assessment methods to encourage independence as well as mastery of the subject. Students are expected to use the information they are given to stimulate their original thinking.
2. Quality of Education
The education system provides facilities such as international students' societies, planned social activities, academic supports and academic counselors. UK has one of the lowest dropout rates'. Its quality is unrivaled throughout the world. It encourages relevant skills that are marketable and sought by today's top companies.
3. Affordable
Realization of earning potentials are sooner. Numerous scholarship and bursaries offered by UK institutions.Almost free health care by National Health Services.Student discount facilities are provided free through National Union of Students membership for all students.
4. Vast Choices
Varied choice of institutions, academics and subjects.Flexible programs, Diverse, stable and social environment.
5. Multicultural & Diverse Environment
UK is cosmopolitan place to live. UK is home to numerous ethnic group and nationalities from around the world.Tolerant & stable society where students learn about diverse range of people.
6. Short Course Duration
Compared to other educational destinations UK offers shorter duration programs. Undergraduate – 3 years and Postgraduate – 1 year.

Education System in UK
The UK is home to number of top quality education institutions. Education here is majorly financed by the government, so beside a few private players higher education is largely quite affordable. The UK houses a number of the oldest universities in the world, like Oxford and Cambridge among many others. From modern classrooms to the well-equipped laboratories, the universities here lack for nothing.
The bachelor's degree within the UK typically goes on for three years, there are, however, vocational or foundational degrees that can go on for about two years. Many universities offer courses in science, technology, engineering and maths (STEM) related subjects. There also are courses that are referred as sandwich courses which last for four years and have one year to spend at the workplace. Post graduate courses can typically last for a year, however, research based courses may take up to 2 years.
The UK has one of the most convenient and easy admission and visa process. The cost of living is also not too high. There is ample practical learning and internships which are designed to make the students confident in their own abilities. The UK education system is designed to ensure that each student graduating is an expert in their chosen subject.
High Ranked Universities
London School of Economics and Political Science (LSE)
King's College London (KCL)
University of Manchester
University of Edinburgh
Imperial College London
UCL (University College London)
University of Cambridge
University of Oxford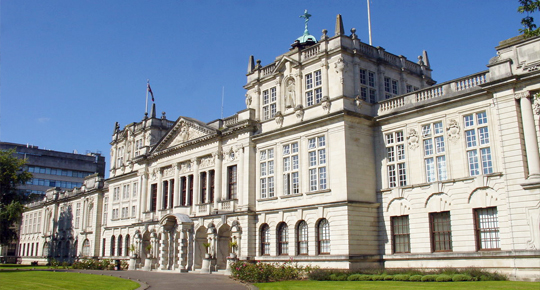 Top Courses
Accounting & Finance
Aeronautical Engineering
Architecture
Art & Design
Business & Management Studies
Civil Engineering
Computer Science
Dentistry
Economics
Electrical & Electronic Engineering
Food Science
Hospitality, Leisure, Recreation & Tourism
Law
Marketing
Mechanical Engineering
Medicine
Psychology
When and how to Apply
The main intake dates for admissions to the UK are September to October and January to February, but a majority of the universities offer the former.
For Undergraduate Courses
UCAS Application Help for International Students
Almost all students wishing to study an undergraduate degree in the UK need to apply through UCAS, the Universities and Colleges Admissions Service.
Students can select five universities per application and must also supply a personal statement. Once you have submitted your UCAS application, universities will consider your offer before informing you of their response.
We will provide you with free, independent advice on how to submit a high quality UCAS application. It is vital you understand the UCAS application process fully and choose the right institutions to apply to.
For Masters
Unlike undergraduate programs, there is no centralized application system for master's degrees. This means students have to apply to each university separately. They can get the admission forms from respective university websites. Most Masters in the UK start in September. However, some UK universities may offer multiple start dates.
Eligibility Criteria
The general criteria for application are mentioned below:
English Requirements
The minimum IELTS score required by most universities is 6.5 for PG courses.
Most universities and colleges accept equivalent TOEFL and PTE Academic scores.
Undergraduate study in UK
Minimum aggregate marks of 50% in 12th grade for bachelor's degrees.
Minimum required IELTS/PTE Academic scores with an overall score of 6.0 bands or equivalent PTE scores.
Those students who do not meet minimum academic requirement can apply with foundation course which is of normally one year duration.
Student who does not meet minimum English language score can apply with pre-sessional English course.
Masters in UK
Most universities in UK accept 15 years of formal education. Some of student who does not qualify for master's course due to low academic can apply through Pre-Masters course.
Minimum required IELTS / PTE Academic scores with the minimum score of 6.5 bands as an overall score for master's degree. Some universities accept equivalent PTE scores too.