New Zealand
Home
-
Study Destination
-
New Zealand
STUDY IN NEW ZEALAND
New Zealand is fast becoming a primary choice of international students who wish to get quality education at affordable cost. New Zealand is among the safest and most beautiful countries in the world. With excellent study opportunities and world-class education, it has become one of the most popular destinations for international students. Due to its low cost of living, large numbers of international students choose to study in New Zealand every year.

Take a look at these top reasons why you should study in New Zealand and find out the best study abroad destination for you.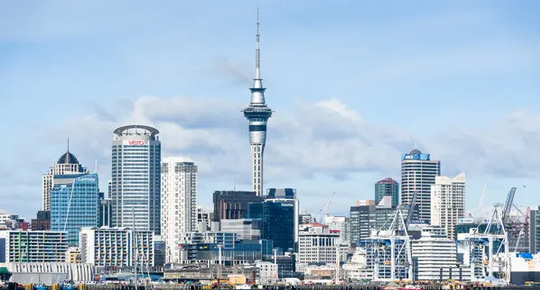 Benefit from a World-class Education
1. Globally recognized Universities with Quality Learning
New Zealand university system is research-based as it is based on the British education model. This means there are a lot of similarities between the two systems, such as the teaching methods. The fact India also follows British education system makes it easier for Indian students to adjust. The academic staff is expected to be researchers as well as teachers. This ensures a high quality learning experience. New Zealand's higher education programs are well known for their quality of teaching and advanced facilities. The government of New Zealand has excellent quality assurance systems (NZQA) to monitor and ensure quality education. Students can immensely benefit with their practical oriented education and excellent teaching standards.
All 8 New Zealand Universities have found place in QS World Rankings 2018:
Victoria University of Wellington
University of Canterbury, Christchurch/li>
Auckland University of Technology, Auckland
University of Auckland
Lincoln University, Lincoln
University of Waikato, Hamilton
University of Otago, Dunedin
Massey University, Palmerston North
2. Great Value for Money
New Zealand is the perfect study abroad destination for Indian Students due to its lower annual tuition fees and low cost of living for many courses. The living expenses in New Zealand are cheaper than other study abroad destination like UK, the U.S and Australia. Fresh Food, accommodation options and transport facilities are easily available at affordable costs in the country.
Approximate Cost of the Course at Universities: (1) Undergraduate : $18000 – $25000 (2) Post Graduate : $25,000 – $45000
Approximate Cost of Living: NZ $ 15,000 per annum
3. Easy Entry Requirements
New Zealand Universities have minimal entry requirements for many programs. There is not much competition to get admission in a university whether it is bachelor's degree, master's degree or postgraduate diploma courses in New Zealand. Students with passing marks and moderate grades can study there easily. Also, there is no age bar to study in New Zealand.
The international students seeking admission in New Zealand Universities can pay the tuition fee after they get student visa approval for New Zealand.
4. Safe and Stable Society
New Zealand is a safe and stable country with a very nice lifestyle. Acc. to Global Peace Index 2017, New Zealand is the second safest peaceful and safe country out of 163 countries in the world.
New Zealand has political stability and low crime rate. The people in New Zealand accept and respect other cultures and welcome international students warmly in the country irrespective of religion, caste and gender.
5. Beautiful Country
New Zealand is a mysteriously fascinating country with extremely beautiful landscapes, mountains, lakes, and unique biodiversity. For anyone who looks for adventure, New Zealand offers great adventure activities including white water rafting, skiing, mountain biking etc. There are always new things to do and enjoy while staying in New Zealand.
New Zealand offers the best of both the worlds- city and country life. You can access all the modern amenities and facilities of city life while enjoying the beauty of countryside.
6. Study and work
Students want to work while studying to meet their living expenses and get experience. Students studying in New Zealand can work while studying. With student visa, students can work 20 hours weekly during the study and full time during scheduled holidays. There are many part-time opportunities available in sectors like retail, hospitality, banking, finance etc. Some students find a part-time job in their specific university.

Education System in New Zealand
New Zealand education system is highly respected worldwide. Courses are available for academic, professional and vocational studies at universities, polytechnics and private training establishments. New Zealand universities are research based and state owned.
They mostly offer Bachelor to Doctorate qualifications. Institutes of technology and Polytechnics are also state owned and offer vocational oriented courses. PTE's offers wide range of courses, including English Language courses, Bridging courses, Business and Information Technology courses registered with New Zealand Qualification Authority (NZQA).
Following are the degrees generally awarded by New Zealand higher education institutes.
Courses offered by Universities:
Bachelor's Degree
Postgraduate Diploma
Master's Degree
Doctorate
Courses offered by Polytechnics, ITPs and PTE's:
Certificate Level 4
Diploma level 5-6 and 7
Bachelor's Degree (Level 7)
Post-graduate Diplomas (Level 8)
Master's Degree (Level 9)
Top Universities
The educational institutes and universities in New Zealand offer world-class education with updated industry-based curriculum and programs which are globally recognized. In fact, all the 8 Universities of the country are ranked among the top 3% in the world by QS World University Rankings 2018.
Victoria University of Wellington, Wellington
University of Canterbury, Christchurch
University of Waikato, Hamilton, North Island
Lincoln University, Lincoln
Auckland University of Technology, Auckland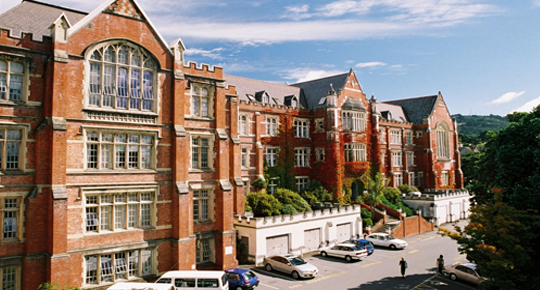 Top Courses
Civil and Mechanical Engineering
Construction Management
Logistic and Supply Chain Management
Information Technology
Hospitality and Tourism Management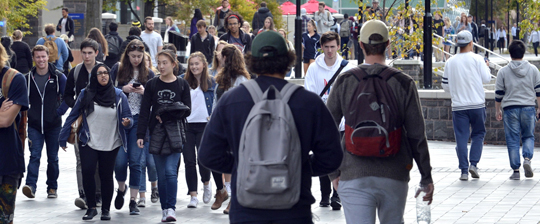 When and how to Apply
There are mainly two intakes February and July offered by Universities and Polytechnics and Private Training Establishments offers courses throughout the years. Students are advised to start preparing for admission at least 7-8 months before the course start dates.
Eligibility Criteria
The general criteria for application are mentioned below:
English Requirements
The minimum IELTS score required by most universities is 6.5-6.0 for PG courses.
Most universities and colleges accept equivalent PTE Academic scores.
Admission Document Checklist
Passport
Education Documents(10+12+Bachelors+PG)(Whatever is applicable)
Degree Certificate
IELTS/PTE score report
Detailed updated CV
Work Experience documents (If applicable)
SOP
Two Letter of Recommendation (For Master's course)