Ireland
Home
-
Study Destination
-
Ireland
STUDY IN IRELAND
Ireland, also entitled to be Europe's most entrepreneurial nation, is a beautiful island country, with exceptional job opportunities. The Republic of Ireland combines adventure, history, culture, and entertainment into one fascinating place. With World-Class Universities, internationally recognized qualifications and extensive choice of courses, education in Ireland is value for money due to shorter and more intensive courses.
Take a look at these top reasons why you should study in Ireland and find out the best study abroad destination for you.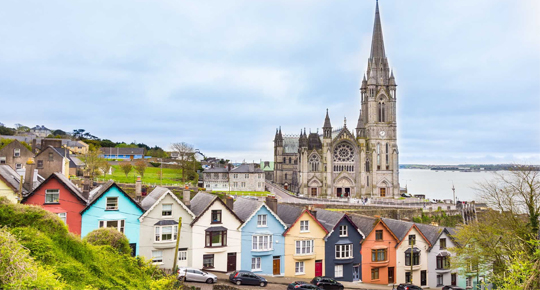 Benefit from a World-class Education
1. Education Excellence
The Irish education system is one of the best in Europe (ranked among the top 20 for its higher education system by the IMD World Competitiveness Yearbook in 2014.) It has close links to industry and is characterized by creativity, flexibility, and pragmatism. Education has been a key factor in making Ireland one of the fastest growing economies in the world over the past decade. Many of Ireland's institutions of higher education are internationally ranked, and with many strong programs (5000+) in a variety of areas (medicine, science, technology, engineering, business, law, languages, literature, history, philosophy, psychology etc.), there is something for almost every student.
2. English Speaking Country
Ireland is an English speaking country, which is one of the top reasons to choose Ireland as a study destination. Students coming to Ireland, find it comfortable to cope up with the course and also with the place.
3. Global Companies
The country is home to leading global MNCs. In fact, it is the second most attractive country globally for FDI - after Singapore. Many brands such as Google, HP, Apple, IBM, Facebook, Linkedin, Twitter, Pfizer, GSK and Genzyme have made Ireland their main office for European operations.
4. Beautiful Country
Ireland's emerald landscape and its people are among the most enriching reasons to study in Ireland. Irish people are renowned for their friendliness and hospitality which greatly contributes to the ease with which overseas students adapt to student life in Ireland. Ireland's landscape provides a rich environment for the many outdoor leisure pursuits for which it is famous.
6. Study and work
Students want to work while studying to meet their living expenses and get experience. Students studying in New Zealand can work while studying. With student visa, students can work 20 hours weekly during the study and full time during scheduled holidays. There are many part-time opportunities available in sectors like retail, hospitality, banking, finance etc. Some students find a part-time job in their specific university.

Education System in Ireland
The Irish Education System is divided into three basic levels: Primary (for 8 years); Secondary (for 5 or 6 years) and Third level which offers a wide range of opportunities from post-Secondary courses, to vocational and technical training, to full degree and the highest post-graduate level.
Higher Education in Ireland: Third Level Education System or Higher Education in Ireland is broad in scope and encompasses the university sector, the technological sector, the college of education and private, independent colleges. The first three grouping which comprise 34 institutions are autonomous and self governing, but are substantially state funded.
Following are the degrees generally awarded by Ireland higher education institutes.
Courses offered by Universities:
Bachelor's Degree: Normally 3 to 4 Year course
Graduate Diploma: Usually One Year
Master's Degree: Either by research or through a taught programme-1 or 2 years duration
Doctorate (PhD): Usually takes a minimum of 3 years of original research
Top Universities
Trinity College Dublin
University College Dublin
National University of Ireland, Galway
University College Cork
Dublin City University
Technological University Dublin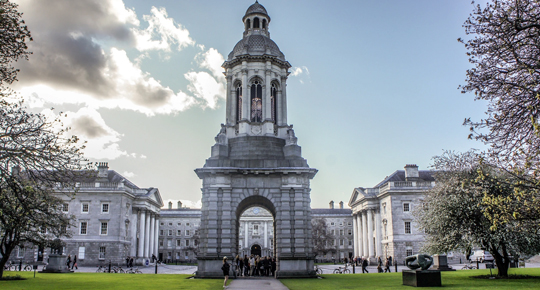 Top Courses
Computer Science / Information Technology
Data Analytics
MBA/Management
Biotechnology & Pharmacy related courses
Accounting & Finance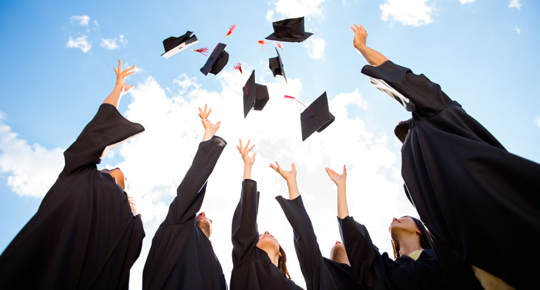 When and how to Apply
There are mainly two intakes January and September offered by Universities and Institute of Technologies and Colleges. Students are advised to start preparing for admission at least 7-8 months before the course start dates.
Eligibility Criteria
The general criteria for application are mentioned below:
English Requirements
The minimum IELTS score required by most universities is 6.5-6.0 for PG courses. IELTS 6 with no less than 5.5 is also acceptable in some Universities, Institute of Technologies and Colleges.
Most universities and colleges accept equivalent PTE Academic scores.
Dublin Business School offers 2 months Pre-sessional English Language course if the student is having IELTS 6 with no band less than 5.5 and the overall requirement is 6.5 bands.