Singapore
Home
-
Study Destination
-
Singapore
STUDY IN NEW SINGAPORE
Singapore is a safe city with low crime rate and a stable political environment. The cleanest country, 76.2% of Singapore population is Chinese and 15% Malay and 7.4 % ethnic Indian. Strategically located at the heart of Asia, Singapore is approx. 5 hours away from India. It is also a HUB of business in Asia- Fertile ground for Banking & Service industry.
Singapore, popularly known as the IT and Business hub of Asia, is a small country with a booming and very stable economy. It is not only one of the most economic options but also one of the safest places in Asia to pursue higher studies. The Government of Singapore and Universities in Singapore offer scholarships for international students to get admissions and study in Singapore institutions. The best part is that Singapore offers international students a high probability of in-country employment after graduation.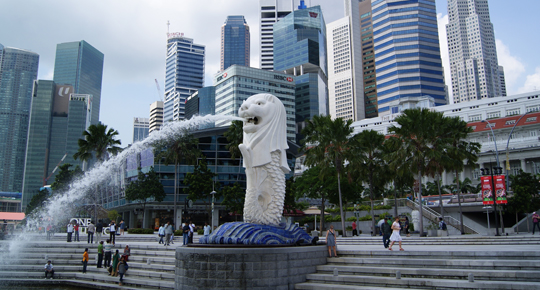 Singapore is one of the best places in Asia to pursue Business Management, Computing & IT, Hospitality or Tourism courses. The Universities in Singapore are globally recognized and encourage independent learning. High quality education, multiple intakes, possibility of admission & visa without IELTS, shorter duration courses like Masters in 1 year, Bachelors in 2 or 3 years, fast visa process with minimal financial documents, affordable tuition fees and living expenses, paid-unpaid internships are the beneficial aspects for international students in Singapore.
Education System in Singapore
New Zealand education system is highly respected worldwide. Courses are available for academic, professional and vocational studies at universities, polytechnics and private training establishments. New Zealand universities are research based and state owned.
They mostly offer Bachelor to Doctorate qualifications. Institutes of technology and Polytechnics are also state owned and offer vocational oriented courses. PTE's offers wide range of courses, including English Language courses, Bridging courses, Business and Information Technology courses registered with New Zealand Qualification Authority (NZQA).
Following are the degrees generally awarded by New Zealand higher education institutes.
After 10th Standard
Diplomas (6 to 12 months)
Bachelors (3 to 3.5 years)
After 12th Standard
Diplomas (6 to 12 months)
Bachelors (2 to 3 years)
After Bachelors
PG Diplomas (12 months to 14 months)
Masters (1 year to 2 years)
Top Universities
There are 34 universities in Singapore, of which six are national. The two best-known, the National University of Singapore (NUS) and Nanyang Technological University (NTU) both feature very highly in the QS World University Rankings® 2021, offering courses in a wide range of subjects to their student populations of over 30,000 each.
Singapore has its 6 universities offering UG and PG degree programs.
National University of Singapore
Nanyang Technological University
Singapore Management University
Singapore University of Technology and Design
Singapore University of Technology
Singapore University of Social Sciences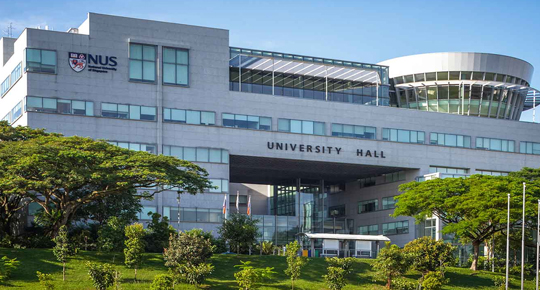 Polytechnics
Singapore has 5 polytechnics which offer broad based training for students inclined towards practice-oriented studies at the diploma level.
Private Education Organizations
There are more than 300 private educational institutions in Singapore. Most of them have accreditation with renowned international universities from countries sich as Australia, UK and USA.
When and how to Apply
Some institutes have three intakes, some have four and some have rolling intakes, thereby recruitment to Singapore is possible throughout the year for students.
Admission Document Checklist
Passport
Education Documents (10+12+Bachelors+PG) (Whatever is applicable)
Degree Certificate
IELTS/PTE score report (Optional)
Detailed updated CV
Work Experience documents (If applicable)
SOP
Two Letter of Recommendation (For Master's course)